(This article is a review of the AsRock DeskMeet B660.)
In this article, we would like to install a graphics card in the AsRock DeskMeet B660 and turn it into a gaming PC.
This is the third part of the review.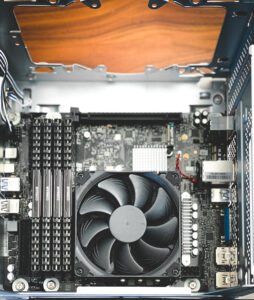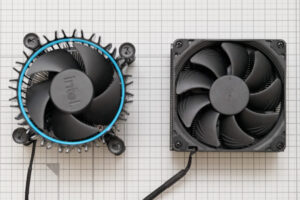 specification
Let's review the DeskMeet B660 specifications again.
Amazon.com
Amazon.co.uk
CPU
- 第 12 世代 Intel® Core™ プロセッサーに対応 (LGA1700)
冷却
- Intel® CPU Cooler (Max. Height ≦ 54mm)
メモリー
- デュアルチャンネル DDR4 メモリ Technology
- 4 x DDR4 DIMM slots (Max. 128GB)
- DDR4 3200/2933/2800/2666/2400/2133 non-ECC, un-buffered memory*
*Supports DDR4 3200 natively.
チップセット
- Intel® B660
グラフィックチップ
- a discrete Dual slot Graphics card up to 20CM
サウンド
- Realtek ALC897 オーディオ Codec
ネットワーク
- Giga PHY Intel® I219V
ストレージ
- 3 x SATA3 6.0Gb/s ポートs
- 1 x Hyper M.2 Socket (M2_1)
- 1 x Hyper M.2 Socket (M2_2)
拡張スロット
- 1 x PCIe 4.0 x 16
- 1 x M.2 Socket (Key E),
supports type 2230 Wi-Fi/BT module and
Intel® CNVi (Integrated Wi-Fi/BT)
フロント出力/入力
- 1 x ヘッドフォン/ヘッドセットジャック
- 1 x USB 3.2 Gen1 Type-C
- 2 x USB 3.2 Gen1 Type-A
- 2 x USB 2.0 Type-A
後部出力/入力
- 1 x DisplayPort 1.4
- 1 x HDMI
- 1 x D-Sub
- 2 x USB 2.0
- 2 x USB 3.2 Gen1 Type-A
- 1 x RJ-45 LAN ポート
- HD オーディオ Jacks: ラインイン / フロントスピーカー / マイクロフォン
コネクタ
- 1 x シャーシイントルージョンヘッダー
- 1 x CPU ファンコネクタ (4-pin)
- 1 x シャーシ/ウォーターポンプファンコネクタ (4-pin)
- 1 x 24 pin ATX 電源コネクタ
- 1 x 8 pin 12V 電源コネクタ
- 1 x フロントパネルヘッダー
- 1 x USB 2.0 ヘッダー (2基の USB2.0 ポートに対応) (ESD 保護に対応)
容積 (リットル)
- 8L
電源
- 500W 電源 (80+ Bronze、ピーク 550W)
付属品
- クイックインストールガイド
- 2 x SATAフラットケーブル
- 1 x ねじパッケージ
サイズ
- 168 (幅) x 219.3 (D) x 218.3(高さ) mm (突出部を除く)
- 168 (幅) x 236.1 (D) x 221.6(高さ) mm (突出部を含む)
Graphics card size limit
Due to the small case capacity, the size of the graphics card is limited.
In short, the length of the graphics card must be
"20 cm or less
"Dual slots
and "dual-slot" graphics cards.
This is not an easy task in these days when cards are becoming larger and larger.
In this case, we will use the EVGA GeForce RTX 3060 Ti XC GAMING, which we have on hand, although it is difficult to obtain.
Amazon.com
Amazon.co.uk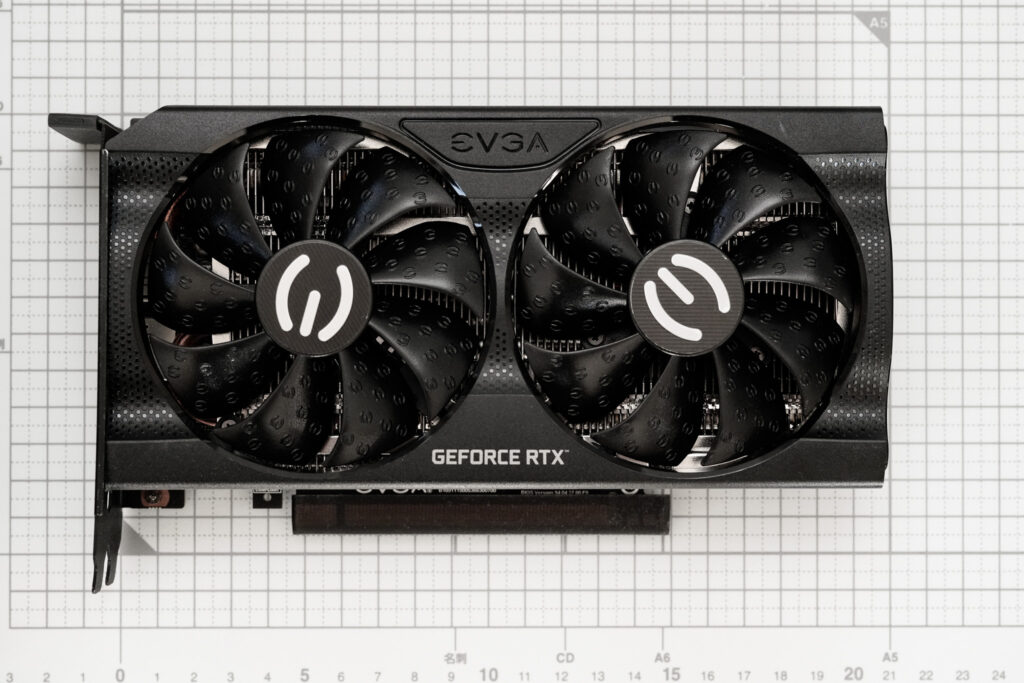 Dual Slot (2 slots) but length is 201.8mm
So, it is actually 1.8mm over, but to sum up, it can be installed without any problem.
If it is 2mm oversize, it can be installed without any problem.
If you want to build a gaming PC with modern specs, the RTX 3060Ti or 3060 would be the max spec considering the size. The following cards are under 20cm (please check the specs by yourself)
assembly
The length of the graphics card is 201.8 mm, which is quite close, but it can be attached to the DeskMeet B660 without any problem.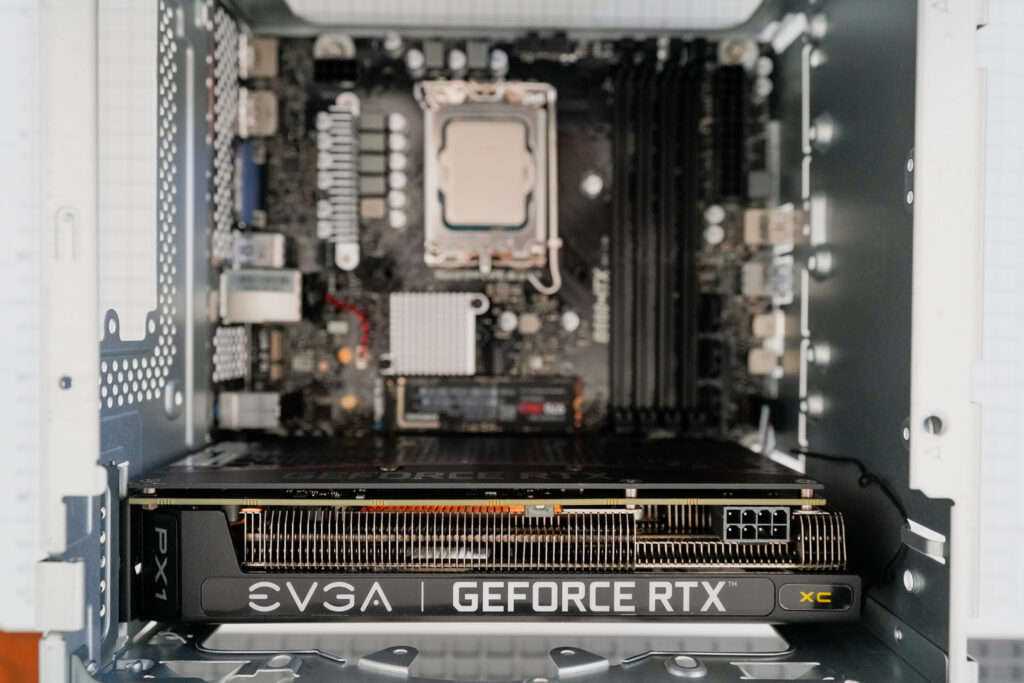 However, removing the graphics card is quite a challenge.
The narrow chassis interferes with the edges of the memory slots and the PCIe slot release, making it difficult to get your fingers in there. The only way to remove the graphics card is to hold it in place with a ruler. This is a common problem with small motherboards.
CPU 12400 or 12700 ?
When a graphics card is installed, heat tends to build up inside the chassis more easily than when using an on-board graphics card, and CPU cooling is hindered. As verified in other review articles, we recommend replacing the CPU cooler with a noctua CPU cooler.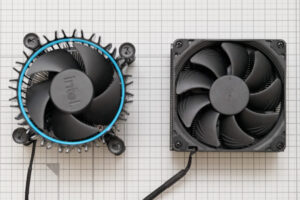 Let's look at the differences in the "game" between the 12400 and the 12700 that are of interest.
The differences on the FF14 bench are as follows
12700 VS 12400

i7 12700

i5 12400
price
¥50,000
(2023.01)
¥28,000
(2023.01)
Processor Base Power
65W
65W
Maximum turbo power
180 W
117 W
FF14 Bench Score
25337
23566
12700と12400のFF14ベンチにおける差異
Comparing 12700 and 12400 in terms of price, there is a significant difference. The difference is about 22,000 yen.
In contrast, the benchmark score is 25337 (12700) vs 23566 (12400).
In terms of absolute performance, 12700 is of course better.
There are many ways to think about it…but I think 12400 is almost the best choice.
See table below.
| 12700 VS 12400 | i7 12700 | i5 12400 |
| --- | --- | --- |
| price | ¥50,000 | ¥28,000 |
| (Cost performance) | 0.51 | 0.84 |
| Maximum CPU temperature (Celsius) | 90 | 67 |
As shown in the table, we recommend 12400 (or 13400) for two reasons
Benchmark scores and CPU price balance (cost performance) are better with the 12400.
CPU temperature is by far lower at 12400.
Below are the CPU temperature trends during the benchmark.
The 12700 reaches 90°C, while the 12400 is around 67°C.
And given that the GPU also has to exhaust heat, it's best to avoid a hot CPU.
If you are going to put a graphics card of about 3060 OR 3060Ti in the first place, you don't have to think much about the difference in CPU.
Note that, depending on the type of graphics card, the EVGA RTX 3060Ti
The maximum noise level was about 40-41 dbA at a distance of 30 cm.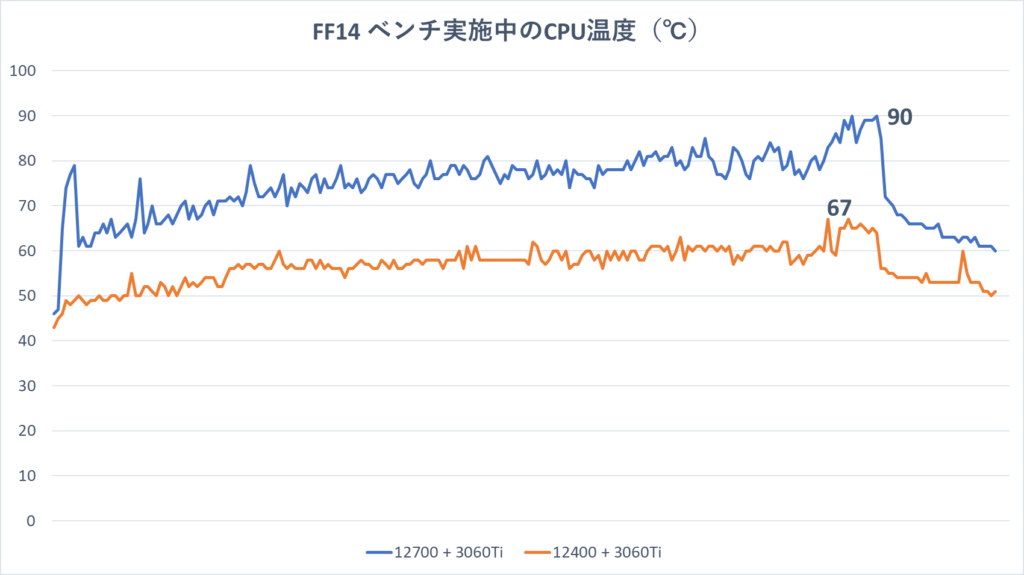 Conclusion
Desk Meet B660 saves space and can be tailored into a gaming PC.
However, due to space limitations, it is limited to dual slots with card lengths up to 200 mm.
Heat from the GPU also adds to the heat, so you should choose a CPU cooler with as high a performance as possible.
The absolute game score of 12700 is of course higher, but considering heat and cost, 12400 is better.
This is the conclusion.
However, the fact that a gaming PC of this size can be built is astonishing!
Although the recent trend towards larger graphics cards is unfortunate, the Desk Meet B660 is a good choice as a base for a gaming PC with reasonable specs.
Desk Meet B660 is recommended.
Recommended Articles