Want to know the delivery date for Lenovo products
Lenovo PCs come from China. But I'm not sure about the delivery status.
My ThinkPad X1 Extreme Gen 4 has not arrived yet.
The expected shipping date has been changing rapidly: 11/30 -> 12/31 -> mid-September, and I am wondering if it will come soon.
So, I wanted to know the status of "on the way from China to Japan".
Is my computer still in China? Or Japan?
When you purchase a PC or other item from Lenovo, you see the progress of the delivery as shown below.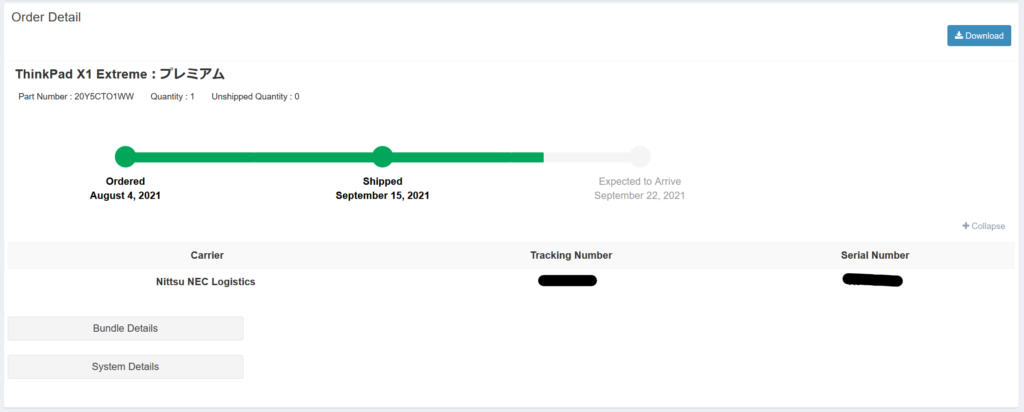 It is not a matter of routine that it takes a long time to get Shipped or that the date changes frequently, so it is best not to worry about it.
But even so, it is human nature to be concerned about it, especially if you buy an expensive PC.
By the way, you can check the date of your PC after it is shipped at the Nichidsu NEC Logistics site.
By the way, this image is still good because it took only ONE week…but the status one day ago was "expected arrival 9/27," so it took two weeks from shipment to arrival, which was a bit surprising.
Maybe the package has left China…but is it on its way to Japan, or is it on its way to Japan…?
I would like to know what kind of condition it is in.
Hint
The image below is the letter of transmittal attached to the Lenovo boxes I have ordered in the past. I have purchased many times from Lenovo in the past and they all say "Ceva".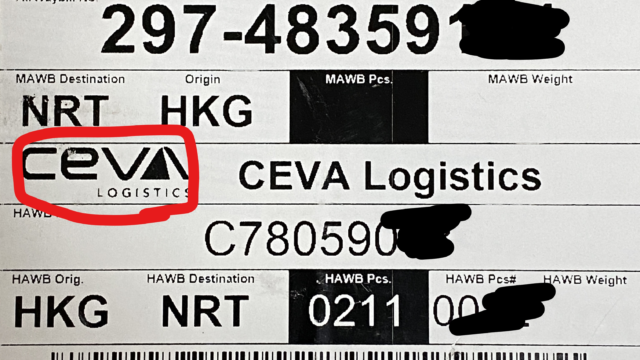 So it seems that CEVA LOGISTICS is responsible for logistics from China to Japan.
CEVA LOGISTICS
Let's go to the CEVA LOGISTICS website right away. The site is in English, but that's OK.
Select "Air ground" in "Transportation Mode
Select "Reference" in "Type
Enter the tracking number shown on the Lenovo website.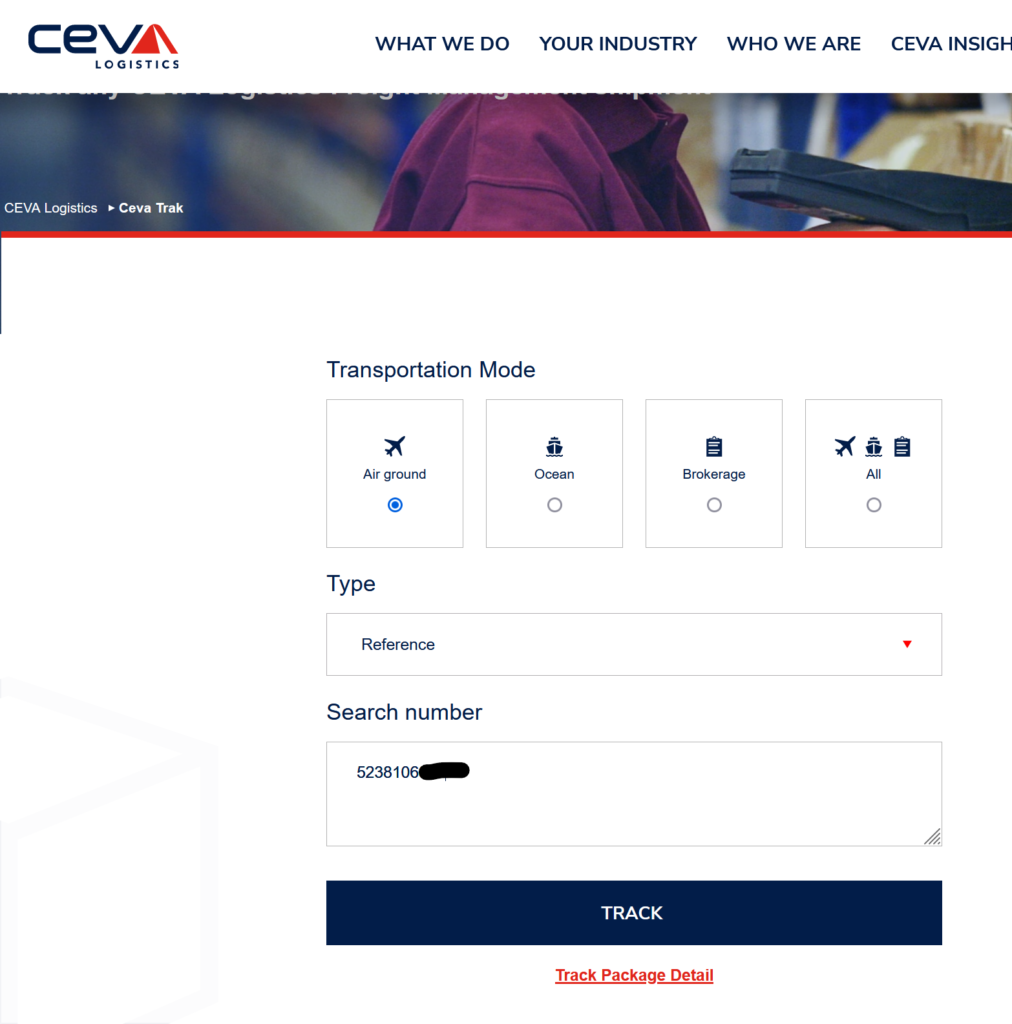 More details found on CEVA LOGISTICS website.
The labels were made in Shanghai on September 15 and
Picked up on September 15
Picked up on September 15 and put on the 4:00 flight on September 17 (Est) @ CK241 → Arrived at Narita at 10:30……………….
Actually, the flight arrived at Narita at 3:49 on Sept. 18 (Act)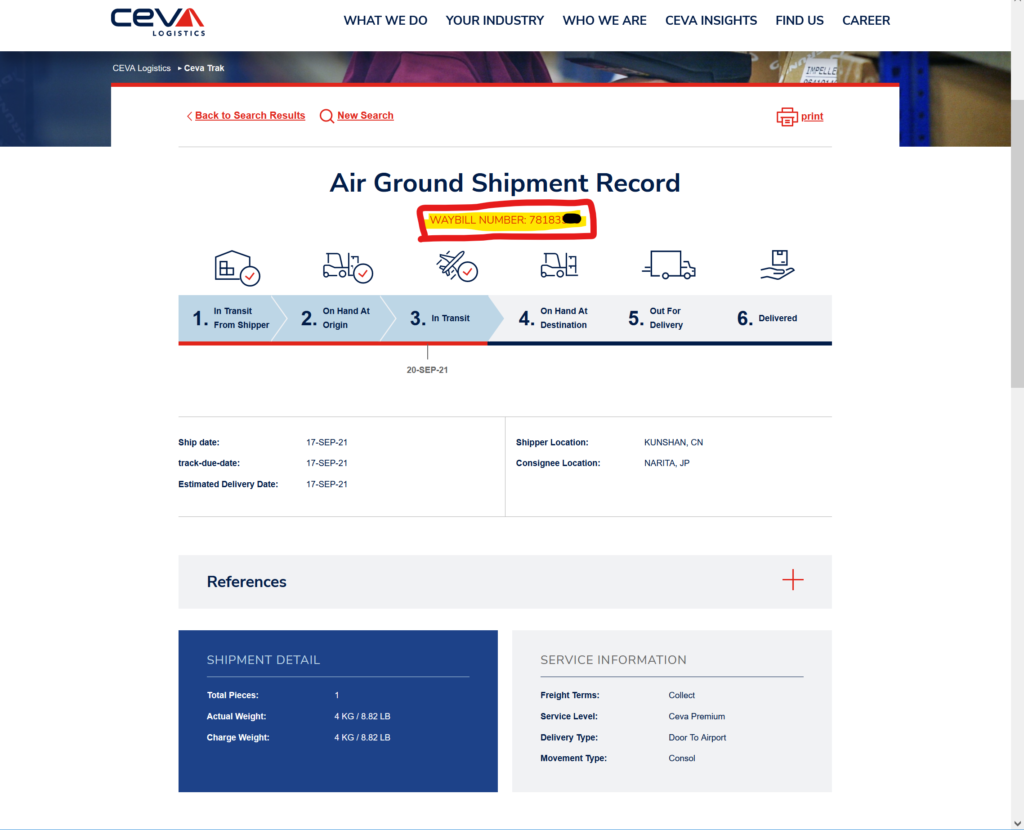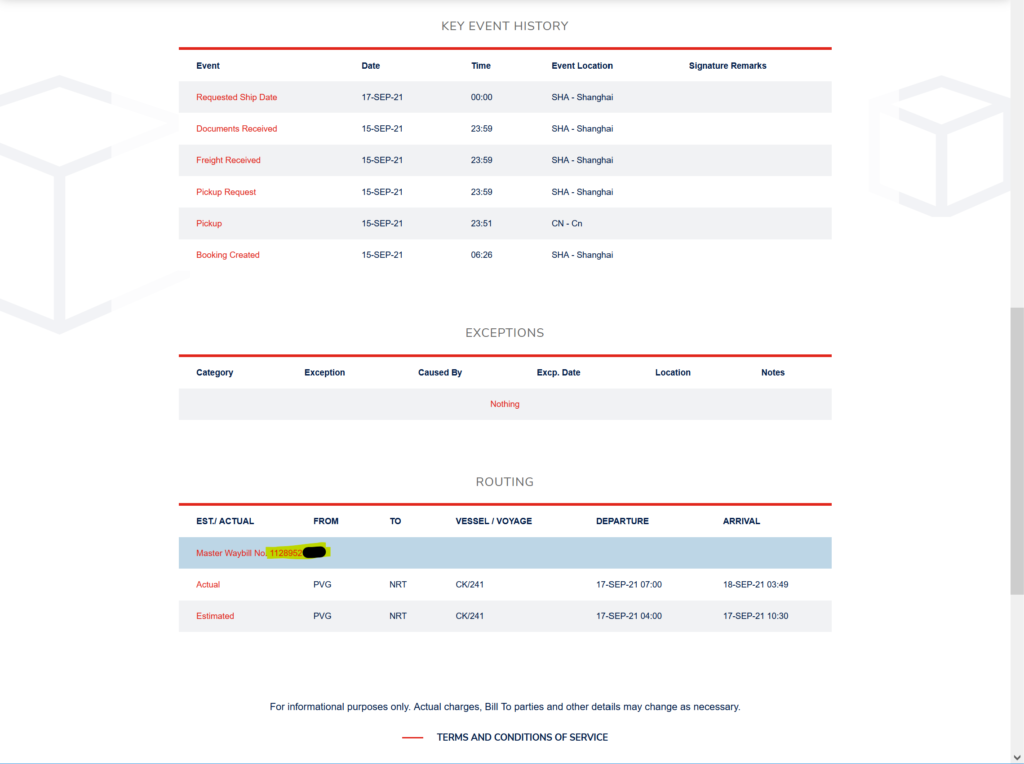 My package was supposed to leave Shanghai on 9/17 (Thursday) and arrive at Narita later that day. It seems that the flight was delayed due to a typhoon and actually arrived at Narita on the morning of 9/18 (Fri.).
But if you are still confused…
aftership
1. copy WAYBILL NUMBER

2. Go to aftership and select "CEVA LOGISTICS"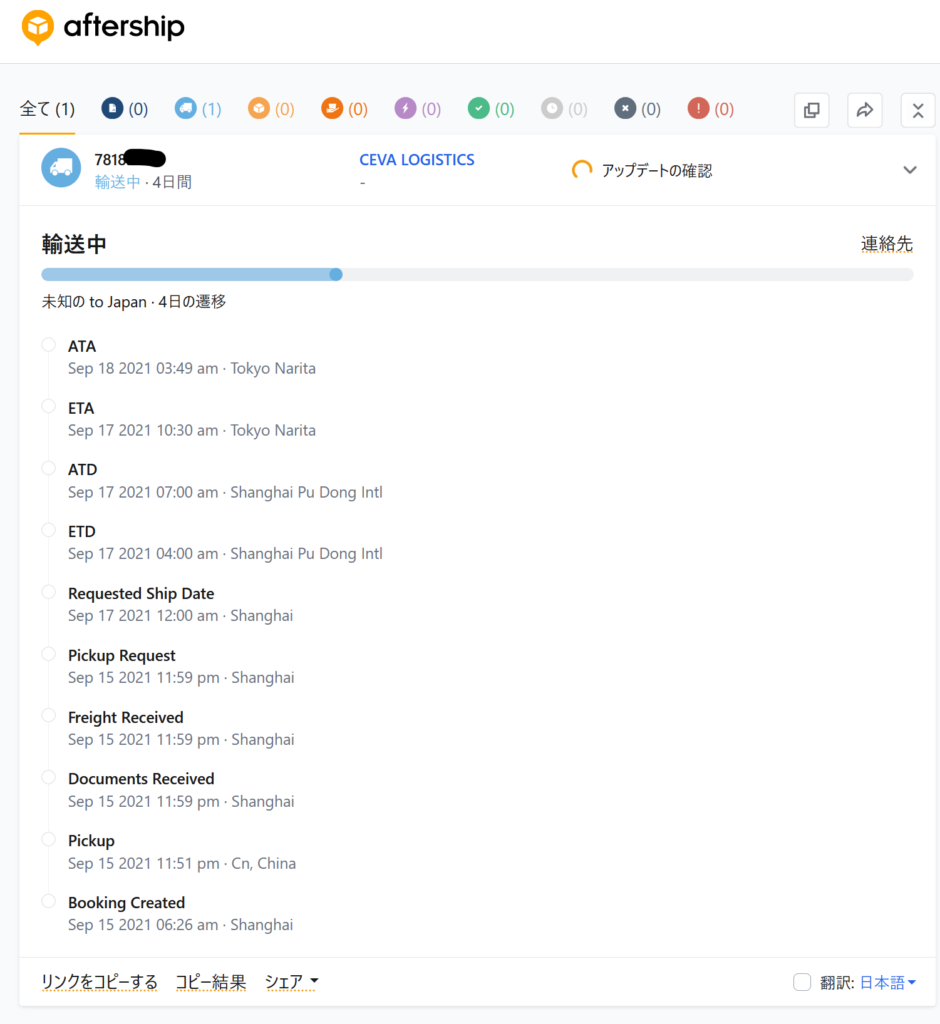 Lenovo -> Ceva Logistics -> Aftership
By using various sites like this, you can find out when, how, and by which carrier the shipment was transported to Japan. In this case, it seems that "CK/241" (China Cargo Airways Corporation) transported the shipment by air, but looking at the label on another PC, there are traces of "ANA" as well.
Perhaps they choose the most appropriate carrier depending on the time and occasion (cost).
In this case, the departure from Shanghai was extended by one day, probably due to a typhoon.
I hope this information will be useful to you all.